Cancer Research at Hoag
Hoag provides patients with access to one of the country's top-tier research teams without having to travel far from home.
Hoag is pleased to offer you access to top-tier clinical trials and research. Having long enjoyed a reputation for providing patients with access to research without having to travel far from home, we continue our commitment to you by partnering with the brightest scientists, researchers and physicians who work shoulder to shoulder leading groundbreaking research efforts.
Hoag currently provides patients with access to more than 100 clinical trials in cancer alone. These trials, funded in part by philanthropy, evaluate leading-edge options to treat some of the most prevalent cancers, including breast, lung, gynecologic, prostate and gastrointestinal cancers.
Leading the Hoag Family Cancer Institute research team is Carlos Becerra, M.D., a top cancer researcher who provides strategic oversight in advancing our clinical research program and oversees the hospital's growing number of cancer clinical trials.
Dr. Becerra has brought to Hoag a wealth of knowledge and experience in bringing clinical trial innovations to patients. He served for 16 years as the Director of the Innovative Clinical Trials Center at Baylor University Medical Center and four years as the Cancer Committee Chair at the Sammons Cancer Center in Dallas. His accomplishments in the field of cancer research have earned him respect from his colleagues and patients alike.
Dr. Becerra shares in Hoag's mission to be at the forefront of discovering new and better treatment options and deliver the best possible care that can't be found at other hospitals in our area. Hoag is dedicated to making a significant impact on cancer prevention, detection and treatment.
Carlos Becerra, M.D.
Medical Director of Cancer Research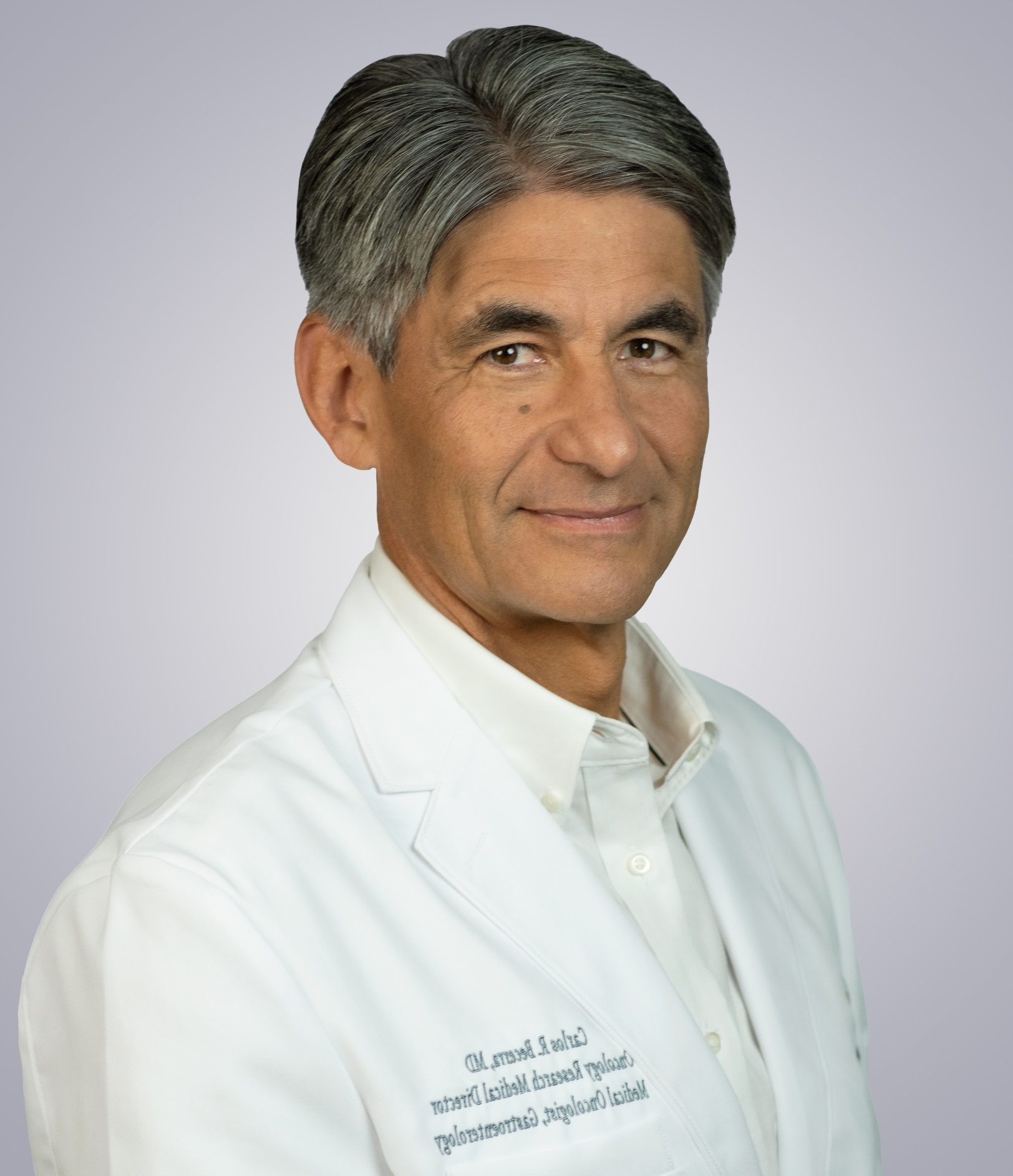 Dr. Becerra attended medical school and completed his internship at the Universidad del Valle (Colombia), followed by his residency in internal medicine at Saint Francis Hospital in Illinois, where he was named chief resident. He completed his fellowship in hematology and medical oncology at UT Southwestern Medical Center in Dallas where he became an assistant professor of internal medicine shortly after completing his fellowship. To learn more about early development clinical cancer trials at Hoag and how to enroll, visit our clinical cancer trials page or call us at 949-7-CANCER.
Explore Cancer Trials