TOP 10% IN THE NATION FOR CANCER CARE
Expert Melanoma Care
The Hoag Melanoma/Advanced Skin Cancer Program is a comprehensive offering in Orange County designed to take care of individuals with a diagnosis and treatment of melanoma and complex skin malignancies.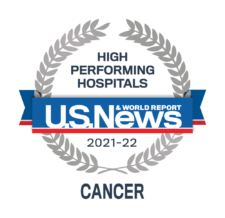 Need to Contact Us?
Hoag Melanoma Program
949-722-6237
Hoag Melanoma/Advanced Skin Cancer Program
This skilled team can offer second opinions, surgical consultation through both a surgical oncologist and plastic surgeon, clinical nurse navigation, access to leading clinical trials, and support and resources for the patient and their families.
Melanoma Clinical Nurse Navigator
A unique asset to a skin cancer program, Hoag offers dedicated clinical nurse navigators that help the patient and their families through diagnosis and treatment to survivorship.
Learn More
Our Comprehensive, Evidence-Based Program
The Hoag Melanoma/Advanced Skin Cancer Program was developed to focus on the patient, and the multiple aspects of care he/she may need throughout this journey. Hoag is proud to offer one of the most complete and comprehensive programs in Orange County.
The Hoag Program is a combined program between the Cancer Center and community dermatologists. The key to melanoma is early diagnosis and early intervention—this is because the more extensive the melanoma is, the more serious the problem is and the more significant the treatment can be.
Patient-Centered Care
Hoag Family Cancer Institute offers comprehensive support services centered around the patient and their families. From support groups to one-on-one counseling, to educational and mind, body spirit workshops, Hoag Oncology Support Services supports the whole person, and can link you to numerous resources for other types of support.
View Support Services
Patient Stories
Gain hope and insight as you read the personal accounts from people who've been on a journey similar to yours. Perhaps you'll have a story of your own that will one day inspire others.
"World-class health care and very personalized approach, to have that locally at Hoag, it blew me away."
Read More
Groundbreaking Clinical Trials & Research
Hoag leads innovative clinical trials, including immunotherapy agents, all pushing for more advanced, effective care for melanoma cancer patients.
Learn More
Meet the Team
Hoag offers a comprehensive multidisciplinary team to evaluate and treat the spectrum of melanoma or advanced skin cancer. Our medical experts are subspecialty trained at world renowned institutions and are actively involved in research to continue the advancement of melanoma care.
we stand by our patients
We are here for you
Cancer care is a journey, one taken by you, your family and friends, and alongside Hoag. Hoag Family Cancer Institute can pair you with a dedicated clinical nurse navigator to support you with resources, connections to providers, and most importantly, help make you feel like you again.
Let's do this together
Find the right doctor for you
Find a Doctor