Wound Healing & Hyperbaric Medicine
Hoag Wound Healing and Hyperbaric Medicine Center provides specialized treatment for chronic or non-healing wounds, which are defined as sores or wounds that have not significantly improved from conventional treatments.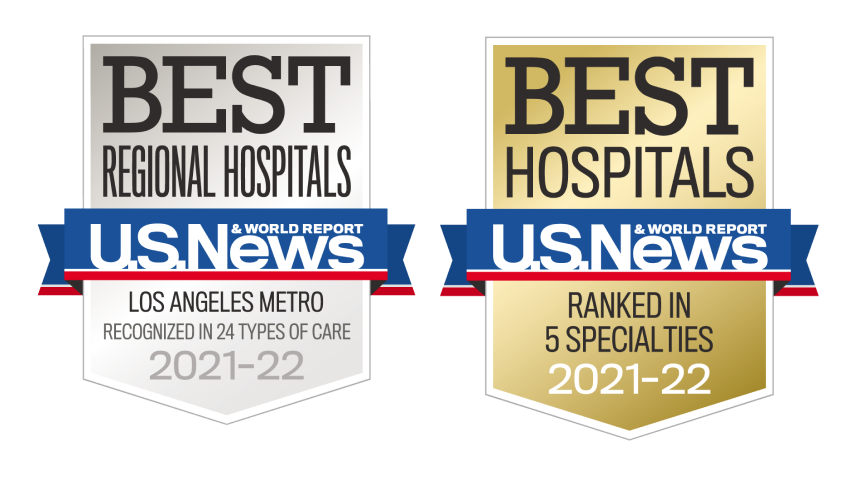 Need to Contact Us?
Hoag Wound Healing and Hyperbaric Medicine Center
949-764-5365
Chronic Wound Healing with Comprehensive Treatment
Hoag Wound Healing and Hyperbaric Medicine Center, which partners with Healogics™, was recently honored with the Center of Distinction Award for achieving outstanding patient outcomes for 12 consecutive months.
With a healing rate of 98% and an average healing time that is six days faster than the national average, Hoag ranks among the top 25 percent of over 500 Healogics wound care centers in operation nationwide. As one of only seven centers in the state to receive this distinction, Hoag has patient satisfaction scores higher than 92 percent.​
Associated with inadequate circulation, poorly functioning veins, and immobility, non-healing wounds lead to lower quality of life and may lead to amputations. When wounds persist, a specialized approach is required for healing. Typically, a wound that does not respond to normal medical care within 30 days is considered a problem or chronic wound.
That's where Hoag Wound Healing and Hyperbaric Medicine Center can help. With the state-of-the-art treatments available including debridement, hyperbaric oxygen therapy, dressing selection, special shoes, and patient education, people with non-healing and chronic wounds now have a place to turn.
State-of-the-Art Treatment
We use an interdisciplinary model of care, including infectious-disease management, physical therapy, pain management, lab evaluations and more to address total patient health.
When diabetic, small problems can become dangerous—quickly.
For a diabetic, even the most minor wound can quickly become dangerous if it isn't taken care of properly. That's why it's important to seek medical attention when facing chronic wounds that aren't healing at a Wound Healing Center. There, patients will receive specialized expertise and attentive care.
Latest News
Latest Medical News in Wound Treatment and Healing
Hoag Wound Healing and Hyperbaric Medicine Center offers state-of-the-art outpatient clinical wound management. Read how they continue to make a difference in the field.
Learn to Judge the Seriousness of a Wound Before Seeking Treatment
People ask me daily when they need to see a doctor for a wound, but the real question is how deep is the wound and how long ago...
Healogics Wound Care
Healogics is the nation's leading provider of advanced wound care. Find a Wound Care Center near you today.
Wound CARE FACILITIES
Our Locations
Wound Care Center surgeons and assistants
Meet the Team
At Hoag Wound Care and Hyperbaric Medicine Center, our expert team follows treatment protocols specifically established for each type of wound. These specialists use the latest approaches to wound healing and remain current in new scientific advances in wound care.
we stand by our patients
We are here for you
Everyone needs help at different times in life, so don't hesitate to reach out to your care team at Hoag. We'll help find fast answers to your questions before, during, and after your treatment.
Let's do this together
Find the right doctor for you