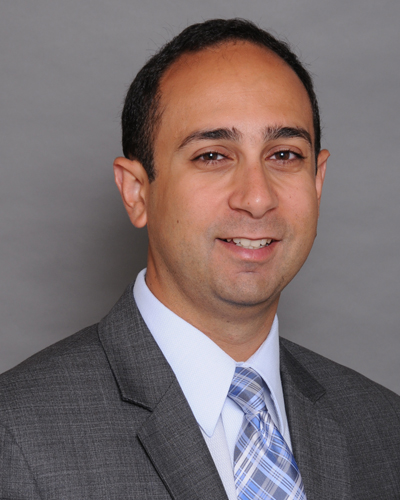 Nader A. Nassif, M.D.
Program Director, Hoag Sarcoma Program
Accepting New Patients
Specialties
Orthopedic Surgery
Address
22 Corporate Plaza Dr
Newport Beach, CA 92660
Directions
Insurance
Aetna
Anthem
Blue Shield
Cigna
Scan
United Healthcare
Doctor Profile
About Nader A. Nassif, M.D.
Dr. Nader A. Nassif specializes in the treatment of degenerative, inflammatory or traumatic hip and knee conditions. He focuses on primary total joint replacements of the hip and knee, revisions of hip and knee replacements and advanced joint reconstruction procedures. Dr. Nassif has special interest in the use of less invasive surgical approaches and new surgical and implant technology. In addition, Dr. Nassif also cares for patients with benign or malignant tumors of the soft tissues or bones.
Dr. Nassif grew up in Southern California and attended the University of California, Irvine where he received his Bachelor's degrees in biology and physics. He earned his Medical Degree from Harvard Medical School where he graduated with honors. Dr. Nassif then went on to complete his residency training at Washington University in St. Louis, Missouri. Following residency, he continued his training at the Hospital for Special Surgery in New York City, where he focused on hip and knee replacement surgery and adult joint reconstruction. Finally, Dr. Nassif went on to Memorial Sloan Kettering Cancer Center where he received additional training in advanced joint reconstructive surgery, limb salvage surgery and the care of benign and malignant tumors of the soft tissue and bone.
Dr. Nassif has been active in research and the advancement of joint replacement and reconstruction surgery. He has authored multiple book chapters as well as presented at many regional, national and international meetings.
Dr. Nassif lives in Irvine with his family. In his leisure time, he enjoys spending time with his family, playing tennis, water sports and long distance running. He has completed three marathons.
Education
Board Certication
American Board of Orthopedic Surgery
Medical Education - Harvard Medical School (Medical Doctor)
Internship - Barnes-Jewish Hospital (Orthopaedic Surgery)
Residency - Barnes-Jewish Hospital (Orthopaedic Surgery)
Fellowship - Hospital for Special Surgery (Adult Reconstructive Surgery)
Fellowship - Memorial Sloan Kettering Cancer Center (Musculoskeletal Oncology)