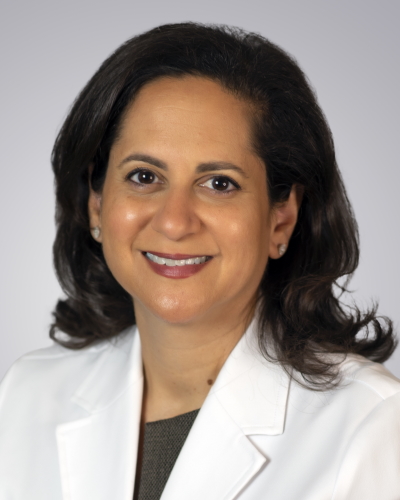 Lisa N. Abaid, M.D.
Gynecologic Oncologist
Accepting New Patients
Specialties
Gynecologic Oncology
Obstetrics/Gynecology
Address
351 Hospital Rd Ste 507
Newport Beach, CA 92663
Directions
Insurance
Aetna
Anthem
Blue Shield
Cigna
Scan
United Healthcare
Doctor Profile
About Lisa N. Abaid, M.D.
Lisa N. Abaid, M.D., MPH, FACOG, FACS, is a gynecologic oncologist in Newport Beach and a member of Gynecologic Oncology Associates. As a gynecologic oncologist, she treats cancers of the female pelvis, primarily ovarian, uterine, and cervical cancer.
Dr. Abaid is board-certified in Obstetrics and Gynecology as well as Gynecologic Oncology. She is an AAGL Center of Excellence in Robotic Surgery (COERS) designee. Dr. Abaid received extensive training in robotic surgery during her fellowship and has an interest in minimally-invasive approaches in the treatment of all gynecologic cancers, especially uterine and cervical cancer, and early ovarian cancer. She has extensive experience in robotic-assisted hysterectomy, radical hysterectomy, pelvic and para-aortic lymphadenectomy, and oophorectomy. In addition to performing robotic surgery for gynecologic cancers, she also treats patients with some benign conditions such as severe endometriosis and large uterine fibroids.
Education
Board Certication
American Board of Obstetrics & Gynecology
American Board of Obstetrics & Gynecology
Medical Education - University of Miami School of Medicine (Medical Doctor)
Internship - University of North Carolina - Chapel Hill (Obstetrics/Gynecology)
Residency - University of North Carolina - Chapel Hill (Obstetrics/Gynecology)
Fellowship - University of North Carolina - Chapel Hill (Gynecological Oncology)
Affiliations
Hoag Physician Partners
Hoag Specialty Clinic
Hoag Gyencologic Oncology