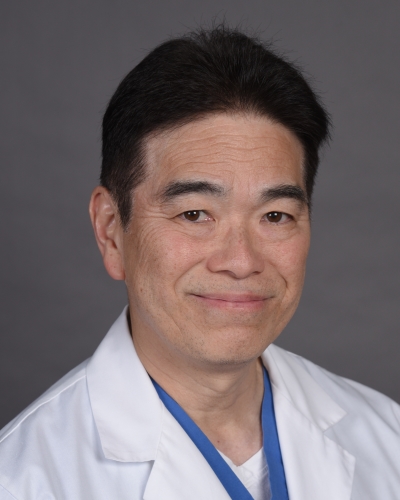 Colin I. Joyo, M.D.
Cardiothoracic Surgeon
Accepting New Patients
Specialties
Cardiovascular Surgery
Thoracic Surgery
Address
1 Hoag Dr Bldg 31 Heart & Vascular Inst
Newport Beach, CA 92663
Directions
Insurance
Aetna
Anthem
Blue Shield
Cigna
Scan
United Healthcare
Doctor Profile
About Colin I. Joyo, M.D.
Dr. Colin Joyo is a cardiothoracic surgeon at Hoag and a member of the Newport Cardiac & Thoracic Surgery Group. He earned his doctorate of medicine from the University of Hawaii, and served his cardiothoracic surgical residency at University of California at San Diego Medical Center. Dr. Joyo's academic appointments include Surgical Instructor, Department of Surgery, University of Hawaii and Assistant Clinical Professor of Surgery, Division of Cardiothoracic Surgery, UCSD School of Medicine. Prior to joining Raney Zusman Medical Group, Dr. Joyo was Director of Cardiac Surgery at San Antonio Community Hospital in Upland and attending cardiac staff surgeon at Sharp Memorial Hospital and Pomona Valley Community Hospital.
As a highly skilled cardiac surgeon, Dr. Joyo was instrumental in bringing thoracoscopic surgical technology to Hoag. A primary component of his practice includes the surgical management of lung cancer patients being treated at Hoag Family Cancer Institute. Dr. Joyo has extensive technical expertise in all areas of cardiothoracic surgery including minimally invasive cardiac and lung cancer surgery as well as thoracoscopic surgery. He is active in several hospital-based committees and deeply committed to continually developing his exceptional skills as a surgeon in areas such as off-pump coronary artery bypass surgery and mitral valve repair.
Dr. Joyo is board certified by the American Board of Surgery and the American Board of Thoracic Surgery. His professional affiliations include Fellow of the American College of Surgeons and Fellow of the American College of Chest Physicians. Dr. Joyo has authored numerous chapters and abstracts published nationally and internationally.
Education
Board Certication
American Board of Thoracic Surgery
Medical Education - John A. Burns University of Hawaii (Medical Doctor)
Internship - Saint Louis University Hospital (General Surgery)
Residency - University of Hawaii (General Surgery)
Fellowship - University of California SD Medical Ctr (Cardiovascular/Thoracic)